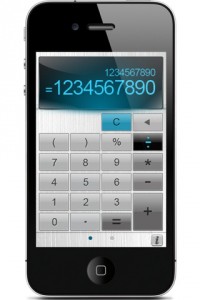 Jungle Calculator is another very well done application from MobileSoftJungle. This beautifully designed calculator with its smart interface makes your calculations accurate and quick. You can easily perform both general and complex calculations thanks to standard and advanced scientific functions.
Main features:
Expression calculation with brackets
Calculation history
Elegant design
Advanced feedback*
* Our application allows people who can not program for iPhone get a prog that would suit them at 100%. You would ask – How? Install Jungle Calculator on your iPhone and use it. Once you realize that you lack some extra features or have an idea of how to improve the prog, just write us about it. Our application has a feedback screen, where you can indicate you wishes or notes. Less than in a minute we will get your feedback and will do our best to improve the app.
More screenshots: