Download for iOS
Download for Android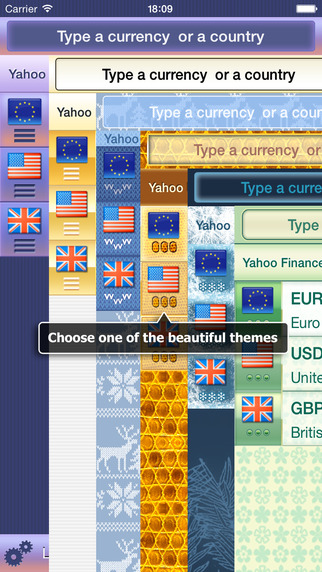 Jungle Currency Converter is a simple application which helps you to convert all major world currencies. The application offers a wide range of currencies and lets you easily convert them at any time you need. It also provides history graphs so you can get an idea of what the rate was yesterday or a month ago.
Main features:
user friendly interface
159 types of currency, including the most widely used currencies (such as USD, EUR, GBP, etc.)
converts several currencies simultaneously
various skins!
history graphs
Jungle Currency Converter is just indispensible while traveling. If you happen to go to some foreign country, which currency you are not friendly with, there is no need to worry – Currency Converter is the right thing for you! With a couple of taps you'll be able to know how much money you can spend in another country paying for services or shopping. You can also look at our Travel Card (see pictures below) to roughly estimate your expences.
Download Currency Converter for iOS
Download Currency Converter for Android
Currency rates are taken from FreeCurrencyRates.com.
More screenshots:
Continue reading Brand New Currency Converter for iOS and Android →